Revitive Circulation Booster
Discover the Range
We have designed a range of Circulation Boosters, each with unique features to treat a wide range of symptoms.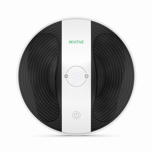 ProHealth
Effective, drug-free relief for tired, aching legs and feet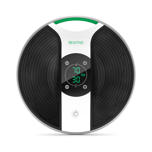 Medic
Fight leg aches & pains and swollen feet & ankles
Medic Knee
Fight Knee Pain from the feet up and thigh down
Medic Coach
Personalised Therapy for Maximum Leg Pain Relief
Take our quiz to find the perfect Revitive for you
Do you have Diabetes or COPD?
ProHealth

Medic

Medic Knee

Medic Coach

Features
Stimulation

Single Mode

Dual Mode

Dual Mode

Dual Mode

Patented IsoRocker

Standard

Max 20°

Max 20°

Max 20°

Personalised Therapy
Vigorous Program
SmartBoost ™ Technology
Knee Program

Optional

Muscle Strengthening Pads (Knee Program)
Oxywave ™ Technology
Targeted Pain Management
Cordless/ rechargeable*
Adjustable Timer
Soft-Touch Foot-pads
Remote Control

App

Body Pads
90 Day Risk-Free Home Trial
2 Year Warranty
VAT relief available
90 Day Home Trial
"I've been using Revitive for years and couldn't do without it." Eamonn Holmes
Ruth and Eamonn
TV Presenters & Users of Revitive
Since buying and using the machine regularly my feet and legs are less swollen and heavy. And using the body pads on my knees has greatly reduced the pain, in fact on some days I am actually pain free. A truly wonderful machine. It goes with me everywhere and I can heartily recommend it.
Babette
Free Extended Warranty
Buy directly from us and receive a FREE 3-Year Extended Warranty on all new Revitive Circulation Boosters.
Free Delivery
Free Standard delivery on all orders over £50.
90 Day Home-Trial
Due to the current situation, we are extending our risk-free trial from 60 to our 90 Day Home-Trial.
VAT Relief
If you suffer from a long-term health condition you may be able to claim back VAT on Revitive. Not available on 4-easy payments.
We would love to keep in touch
Sign up for our emails and we'll keep you updated with our regular offers.