60-Day Money-Back Guarantee
What is muscle weakness?
Muscle weakness happens when your full effort doesn't produce a normal muscle contraction or movement. It's sometimes called reduced muscle strength, muscular weakness, or weak muscles. In plain English, legs feel like "jelly" or "rubber" and even to the point when taking just a few steps can be exhausting or troublesome.
Unfortunately, muscle weakness will happen to all of us at some point in our life. From our 30s onwards, our body composition starts to change - we begin to lose muscle mass, muscle strength and endurance. People who are physically inactive can lose as much as 5% of their muscle mass each decade after age 30. Even people who are active can't escape the aging process and will experience muscle loss.
Successful Clinical Trials
FDA-Cleared Medical Device
How can Revitive help?
Revitive Circulation Booster uses patented Electrical Muscle Stimulation applied through the soles of the feet.
By getting the muscles moving, it draws more fresh oxygenated blood into your feet and legs via the arteries while also returning the waste and carbon-dioxide back to the heart via the veins.
Improves circulation
Relieves aches and pains
Improves leg muscle strength and endurance
See your Doctor if your symptoms persist.
With Revitive Medic you can now put this powerful therapy to work at home to help relieve the effects of poor circulation."
Todd Walton, Physical Therapist CSCS and former Marine, Tigard, Oregon
"Revitive increases your circulation and relieves your feet & legs by getting the calf to pump fresh blood through your legs."
DR Emily Splichal, Functional Podiatrist
Find the right Circulation Booster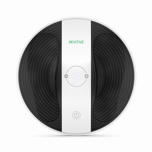 ProHealth
Relieve tired, aching feet and legs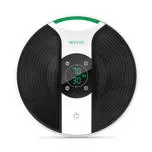 Medic
Best Seller - Fight leg aches & pains
Now you can't keep me out of my garden! I love this machine because it really helps me walk better and I use it faithfully because I have such poor circulation. Now you can't keep me out of my garden!
Gloria, Chicago IL
Get over $30 off when you take the quiz