60-Day Money-Back Guarantee
What is Poor Leg Circulation?
Millions of Americans live with and suffer from symptoms associated with poor circulation, but many of them don't realize the impact that poor blood flow is having on their lives.
The circulatory system is made up of vessels and muscles that help control the flow of blood around the body. The average human body contains over 60,000 miles of blood vessels. This is your circulation. Your circulatory system is responsible for carrying oxygen and essential nutrients to all living cells around your body via the arteries, and carrying the waste products and carbon dioxide via your veins. Find out more about the cause, symptoms and how to treat poor circulation.
Todd Walton, Physical Therapist, Oregon
Common causes of poor circulation
Age
From our 30s onwards, our body composition starts to change - we begin to lose muscle mass, muscle strength and endurance.
Medical conditions
High blood pressure, high cholesterol or diabetes, can affect the blood vessels and restrict the normal flow of blood causing poor circulation.
Sitting or Standing
Sitting or standing for long periods can significantly slow down blood flow, with the extremities like the feet, legs and hands the first to be affected by the lack of fresh oxygen and nutrients, resulting in poor leg circulation.
What are the symptoms of poor circulation?
Numbness or a feeling of pins and needles in the hands, feet, or toes
Cold hands and feet
Tired or heavy feeling legs
Hair Loss on your legs and feet
Dry, itchy, pale, bluish or reddish looking Skin
Edema or swelling in the feet and legs
Varicose Veins and slow healing sores
Muscle Cramps and Lower Leg Pain
Successful Clinical Trials
FDA-Cleared Medical Device
How can Revitive help?
Revitive Circulation Booster uses patented Electrical Muscle Stimulation to get the muscles in the feet and calf pumping.
By getting the muscles moving, it draws more fresh oxygenated blood into your feet and legs via the arteries while also returning the waste and carbon-dioxide back to the heart via the veins.
Improves circulation
Relieves aches and pains
Improves leg muscle strength and endurance
See your Doctor if your symptoms persist.
With Revitive Medic you can now put this powerful therapy to work at home to help relieve the effects of poor circulation."
Todd Walton, Physical Therapist CSCS and former Marine, Tigard, Oregon
"Revitive increases your circulation and relieves your feet & legs by getting the calf to pump fresh blood through your legs."
DR Emily Splichal, Functional Podiatrist
Find the right Circulation Booster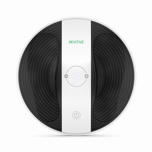 ProHealth
Relieve tired, aching feet and legs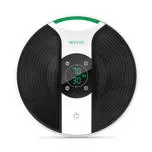 Medic
Best Seller - Fight leg aches & pains
Save $20 on any Revitive Circulation Booser
Never miss out on exclusive offers, advice and tips to help improve your circulation