Use code: BLACKFRI40US to get $40
Use code: BLACKFRI40US to get $40
With Revitive ProHealth, you can relieve tired, aching, or heavy feeling legs and feet caused by occasional aggravations or aches from standing all day.
Relieves tired aching legs and feet
Actively improve circulation
FSA/HSA eligible: Purchase using an FSA or HSA account (please confirm coverage with your insurance provider)
For a limited time only, get an extra $40 off with code BLACKFRI40US
Buy today and your 60-day trial won't start until December 25th, giving you a full 60 days to try Revitive at home. Restocking fee applies.
Shop Black Friday Deals
Aching legs and feet
If you have mild circulation issues that cause tired, achy legs, perhaps due to hot weather or sitting/standing for too long, then the FDA-Cleared Revitive ProHealth is a great, practical solution.
Revitive ProHealth features our unique OxyWave Technology. Over a decade of development with world-renowned clinical experts has resulted in a deep understanding of Electrical Muscle Stimulation and circulation. Using OxyWave Technology, Revitive pumps muscles in the legs & feet to increase oxygen-rich blood flow which could relieve tired, aching legs and feet and is clinically proven to actively increase circulation during use.
Intensity Level
With 99 intensity levels, ProHealth is powerful enough to stimulate muscles of even the toughest legs & feet.
Patented Standard 15˚ IsoRocker
A patented system that allows ankle joint movement and feet to rock automatically during the muscle stimulation, replicating heel-toe exercises.
SoftTouch Pads™
Soft silicone foot-pads with raised in-step for superior comfort & the most effective muscle stimulation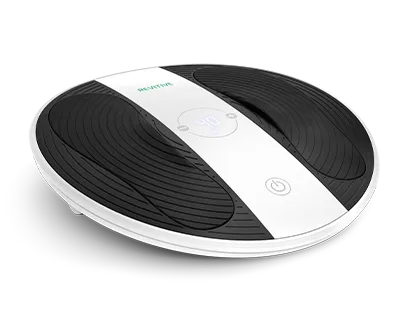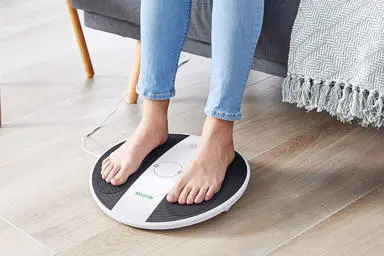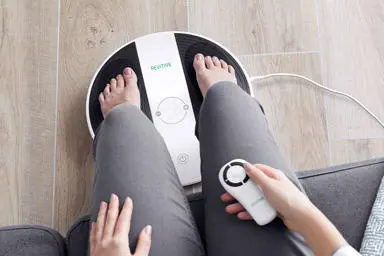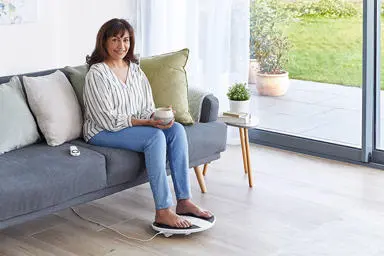 Changing millions of lives
" I was on pain pills prescribed by my doctor for my feet, and quit using them because they just didn't work. I started using the Revitive and it's made a grand improvement."
Ronald, Wisconsin
"I think Revitive works really well for me, I couldn't do without it. I was so pleased with it! I would give it a 10 out of 10."
Lawrence, Mississippi
"Both my husband and I have enjoyed using this machine. It helped with circulation problems and stiffness in both legs and hips. It is easy to use and does exactly what we got it for. I highly recommend it."
Shirley, Texas
Revitive Circulation Booster should not be used if you have a cardiac pacemaker, implanted defibrillator, or other implanted electronic device (because this may cause electric shock, burns, electrical interference, or death), being treated for, or have the symptoms of, an existing Deep Vein Thrombosis ("DVT") or are pregnant. Always read the label. Use only as directed.
Black Friday Deals - Use coupon BLACKFRI40US to get $40 off