60-Day Money-Back Guarantee
What are the symptoms of a cramp?
Most muscle cramps occur in the leg muscles, primarily in the calf, and there are believed to be many potential triggers:
Poor blood circulation in your legs
Over exercising the calf muscles to the point of fatigue
Medications for lowering cholesterol (statins) or high blood pressure (diuretics)
Not drinking enough fluid (dehydration)
Magnesium and/or potassium deficiency
Aging
Pregnancy
Liver disease
Successful Clinical Trials
FDA-Cleared Medical Device
How can Revitive help?
Revitive Circulation Booster uses patented Electrical Muscle Stimulation to get the muscles in the feet and calf pumping.
By getting the muscles moving, it draws more fresh oxygenated blood into your feet and legs via the arteries while also returning the waste and carbon-dioxide back to the heart via the veins.
Improves circulation
Relieves aches and pains
Improves leg muscle strength and endurance
See your Doctor if your symptoms persist.
With Revitive Medic you can now put this powerful therapy to work at home to help relieve the effects of poor circulation."
Todd Walton, Physical Therapist CSCS and former Marine, Tigard, Oregon
"Revitive increases your circulation and relieves your feet & legs by getting the calf to pump fresh blood through your legs."
DR Emily Splichal, Functional Podiatrist
Find the right Circulation Booster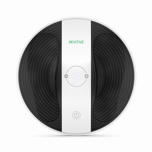 ProHealth
Relieve tired, aching feet and legs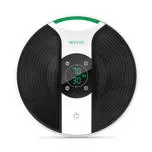 Medic
Best Seller - Fight leg aches & pains
Now you can't keep me out of my garden! I love this machine because it really helps me walk better and I use it faithfully because I have such poor circulation. Now you can't keep me out of my garden!
Gloria, Chicago IL
Get over $30 off when you take the quiz