Oxywave Technology
Revitive Medic and the latest Medic Coach feature our unique OxyWave technology. Over a decade of development with world-renowned clinical experts has resulted in a deep understanding of electrical muscle stimulation and circulation, and created a clinically proven therapy to significantly improve oxygen-rich blood flow during use, helping you get the most out of life.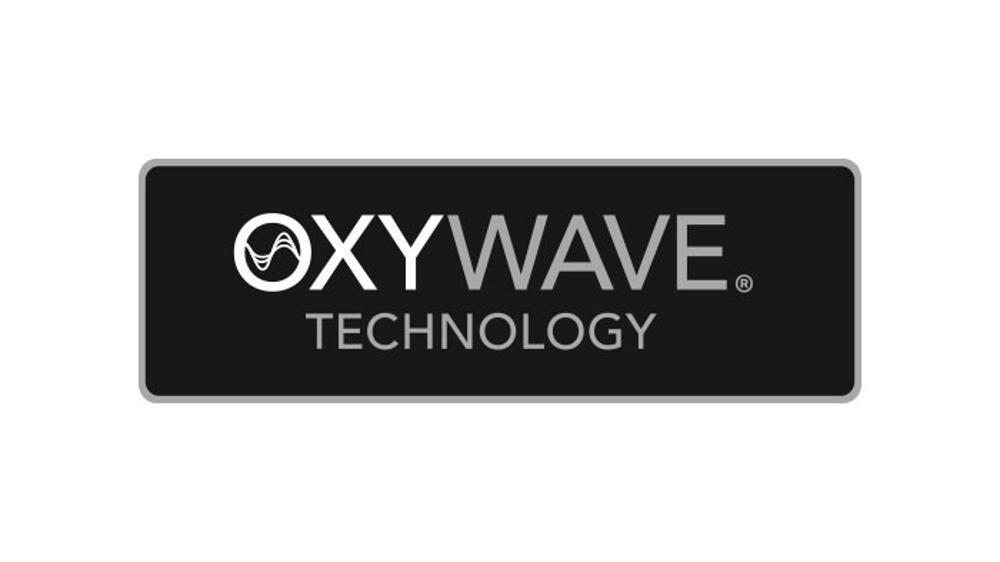 How to use a Revitive Circulation Booster
Revitive is designed for home use and comes with a remote control, or app control for Medic Coach, for ease of use.
Talk to your doctor before using Revitive if you have a medical condition.
Join over 2 million Revitive users and experience improved leg circulation firsthand!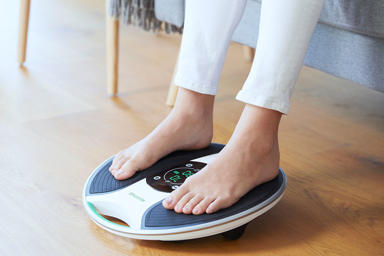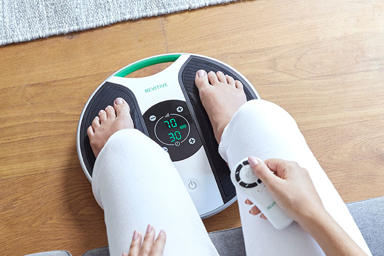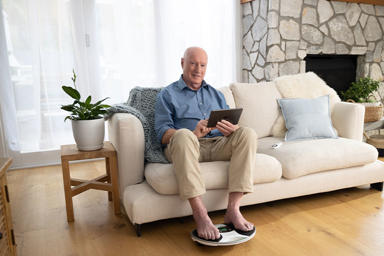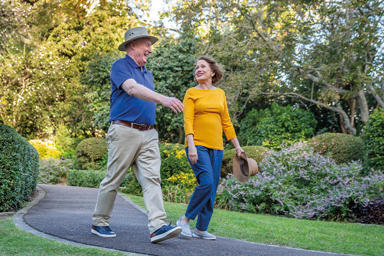 Revitive may help alleviate symptoms of poorer circulation:
Actively improve circulation in healthy people & following lower leg surgery
Revitive uses EMS technology which contracts the leg muscles and boosts the blood flow to the feet and legs. This has been tested in clinical trials carried out at leading UK universities.
Reduce swollen ankles in healthy people and following injury
Improved circulation reduces the swelling in feet & ankles. Reducing the swelling can, in turn, relieve the pain that swelling causes. Without swollen feet and ankles, Revitive users can be more active, allowing them to do more.
Reduce aches and pains following knee surgery
Increasing blood flow may reduce the discomfort you feel in your legs and feet - helping you to keep active and enjoy life.
What people are saying
"I found this product wonderful. I have fluid in one leg which becomes quite intense. I found when using Revitive every day the swelling reduced considerably."
Julie, Lake Conjola
"I have been using the circulation booster for many years. I upgraded to the latest version and am pleased to report that it is better than ever. The new design is a great improvement on what was an already great product. I highly recommend it."
Donald, Victoria Point QLD
Read more reviews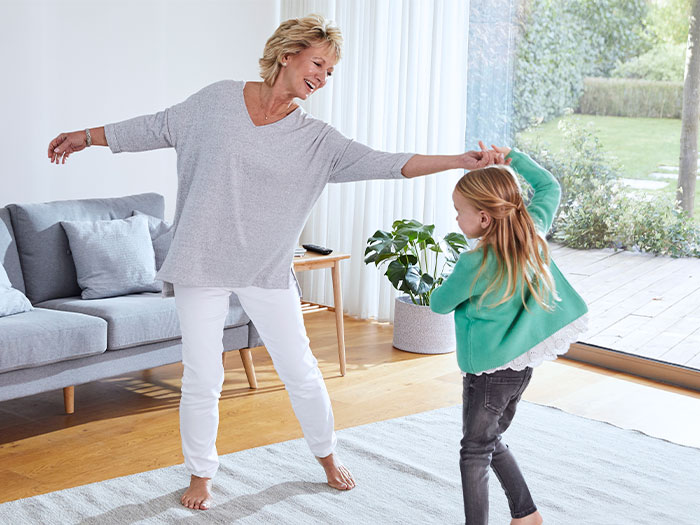 Free Extended Warranty
Buy direct and receive FREE 3-Year Extended Warranty on all new Revitive Circulation Boosters.
Free National Delivery
Free Delivery on all orders, including Revitive accessories.
60-Day Money Back Trial
If within 60 days of purchase you are not satisfied with your new Revitive Circulation Booster, contact our Customer Service Team for your refund, less $29.95 postage & handling. See Terms and Conditions.
Same-Day Despatch
Orders received by 1pm (AEST) business days will be sent the very same day via Australia Post. Delivery will follow Australia Posts standard delivery timeframes.
Sign up to our emails for exclusive offers and more.