What is Revitive?
Revitive Circulation Booster is a drug-free, registered medical device to relieve leg pains and swelling and is clinically proven to actively improve circulation in your legs and feet during use.
Used by millions worldwide, Revitive has been developed and tested by Physiotherapists and Vascular Surgeons and is the only Circulation Booster endorsed by the Australian Physiotherapy Association.
How Revitive Works
Revitive Circulation Booster works by contracting your lower leg muscles using OxyWave technology with patented wide-pulse waveform. This delivers a clinically proven increase in leg circulation during use and provides more oxygen-rich blood to your lower limbs. The built-in IsoRocker gently rocks your feet back and forth to allow for natural ankle movement and increased circulation in your lower legs.1
Revitive uses Electrical Muscle Stimulation (EMS) also known as Neuromuscular Electrical Stimulation (NMES) to contract and relax your muscles, increasing the blood flow in your legs and feet.
Over two million people around the world have bought a Revitive Circulation Booster, helping them to improve their circulation and keep doing the things they love.
Discover how Revitive Circulation Booster works to improve oxygen-rich blood flow in your legs and feet
Oxywave Technology
Revitive Medic and the latest Medic Coach feature our unique OxyWave technology. Over a decade of development with world-renowned clinical experts has resulted in a deep understanding of electrical muscle stimulation and circulation, and created a clinically proven therapy to significantly improve oxygen-rich blood flow during use, helping you get the most out of life.
Why Should You Use Revitive?
There are 4 main reasons why you should use Revitive in your daily routine:
Registered Medical Device
Clinically Tested
Designed and tested by physical therapists and vascular surgeons
Endorsed by the Australian Physiotherapist Association
Registered Medical Device
Revitive is a drug-free, registered medical device designed to increase blood circulation in the legs and feet which could provide pain relief.1
Clinically Tested
Revitive has been tested in clinical studies involving patients with PAD, Varicose Veins, and healthy individuals.7-11
PAD
Patients with PAD who used Revitive, in addition to standard therapy, experienced improved leg blood flow during use, increased walking distance before the onset of cramping (pain) and reduced leg pain when walking.7
Varicose Veins
In patients with mild varicose veins, when used with standard therapy, Revitive improved leg blood flow, and prevented blood pooling during use, while improving symptoms associated with varicose veins at 6 weeks.8-9
Healthy People
In healthy individuals, Revitive has been shown to improve blood flow, improve oxygen level in tissues, and reduce limb swelling, pain and discomfort caused by prolonged inactivity during device use.10-12
Designed and tested by physical therapists and vascular surgeons
Prof. Alun Davies, a vascular surgery expert at the Imperial College London, tested the benefits of using Revitive in numerous clinical trials.
Prof. Tim Watson, of University of Hertfordshire is an expert in physiotherapy and electrotherapy and serves as the leading consultant in program development.
Physiologists Prof. Katya Mileva of London South Bank University and David Paul Sumners co-invented Revitive's patented waveforms.
Endorsed by APA
After a stringent and rigorous clinical assessment, the Australian Physiotherapy Association (APA) has agreed to provide professional endorsement for Revitive Circulation Booster. The APA review required the following high standards:
Valid certification with Therapeutic Goods Administration Australia
Clinical evidence to ensure compliance and validity of claims
Review and testing of Revitive Circulation Booster by the Head of Musculoskeletal Group in consultation with the APA national group
How to use a Revitive Circulation Booster
Revitive is designed for home use and comes with a remote control, or app control for Medic Coach, for ease of use.
Talk to your doctor before using Revitive if you have a medical condition.
Join over 2 million Revitive users and experience improved leg circulation firsthand.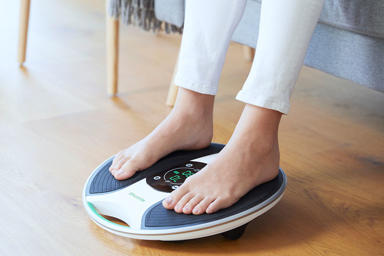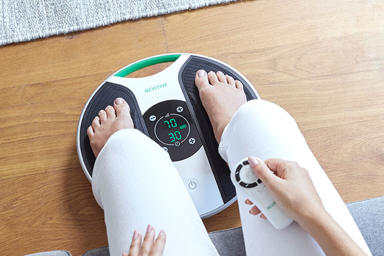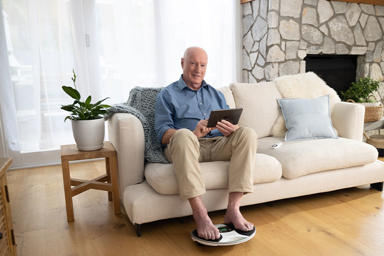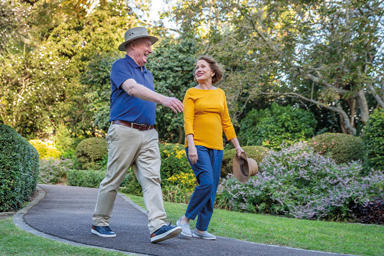 Learn More about Your Symptoms
What people are saying
"I found this product wonderful. I have fluid in one leg which becomes quite intense. I found when using Revitive every day the swelling reduced considerably."
Julie, Lake Conjola
"I have been using the circulation booster for many years. I upgraded to the latest version and am pleased to report that it is better than ever. The new design is a great improvement on what was an already great product. I highly recommend it."
Donald, Victoria Point QLD
Read more reviews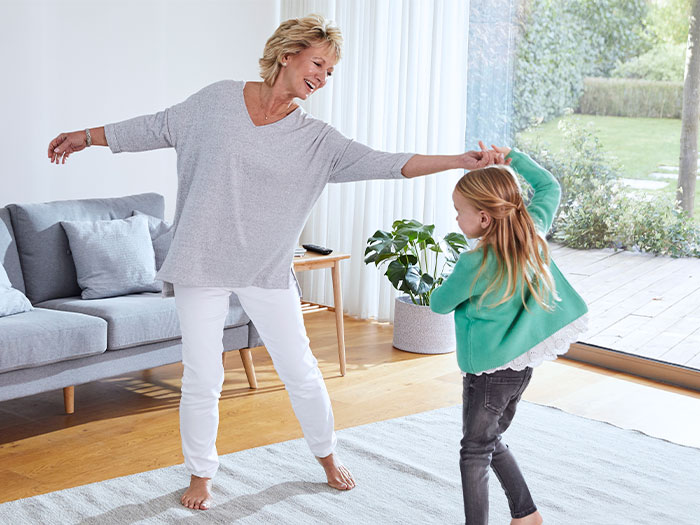 Free Extended Warranty
Buy direct and receive FREE 3-Year Extended Warranty on all new Revitive Circulation Boosters.
Free National Delivery
Free Delivery on all orders, including Revitive accessories.
60-Day Money Back Trial
If within 60 days of purchase you are not satisfied with your new Revitive Circulation Booster, contact our Customer Service Team for your refund, less $29.95 postage & handling. See Terms and Conditions.
Same-Day Despatch
Orders received by 1pm (AEST) business days will be sent the very same day via Australia Post. Delivery will follow Australia Posts standard delivery timeframes.
References:
Revitive User's Manual. Australia; Actegy Health Pty Ltd; 2021.
How to Improve Your Circulation. WebMD website. Updated March 16, 2020. Accessed July 31, 2020. https://www.webmd.com/dvt/ss/slideshow-dvt-improve-circulation
Peripheral Artery Disease. National Heart, Lung, and Blood Institute website. Accessed July 31, 2020. https://www.nhlbi.nih.gov/health-topics/peripheral-artery-disease
What is Chronic Venous Insufficiency? WebMD website. Updated January 9, 2018. Accessed July 31, 2020. https://www.webmd.com/dvt/dvt-venous-insufficiency
What to Know About Poor Circulation. MedicalNewsToday website. Updated January 17, 2020. Accessed July 31, 2020. https://www.medicalnewstoday.com/articles/322371#takeaway
Foot Care. Diabetes Australia website. Accessed June 16, 2021. https://www.diabetesaustralia.com.au/living-with-diabetes/preventing-complications/foot-care/
Babber A, Ravikumar R, Onida S, Lane TRA, Davies AH. Effect of footplate neuromuscular electrical stimulation on functional and quality-of-life parameters in patients with peripheral artery disease: pilot, and subsequent randomized clinical trial. Br J Surg. 2020;107(4):355-363. doi:10.1002/bjs.11398.
Ravikumar R, Williams KJ, Babber A, Lane TRA, Moore HM, Davies AH. Randomised Controlled Trial: Potential Benefit of a Footplate Neuromuscular Electrical Stimulation Device in Patients with Chronic Venous Disease. Eur J Vasc Endovasc Surg. 2017;53(1):114-121. doi:10.1016/j.ejvs.2016.09.015.
Ravikumar, R., Lane, T. R., Babber, A., Onida, S., & Davies, A. H. (2021). A randomised controlled trial of neuromuscular stimulation in non-operative venous disease improves clinical and symptomatic status. Phlebology: The Journal of Venous Disease, 36(4), 290–302. https://doi.org/10.1177/0268355520968640.
Varatharajan L, Williams K, Moore H, Davies AH. The effect of footplate neuromuscular electrical stimulation on venous and arterial haemodynamics. Phlebology. 2015 Oct;30(9):648-650. DOI: 10.1177/0268355514542682.
Data on file. Actegy Health Pty Ltd. [Buisson 2012].
Data on file. Actegy Health Pty Ltd. [Mileva 2011].
Sign up to our emails for exclusive offers and more.