How Revitive Works
Revitive Circulation Booster works by contracting and relaxing your lower leg muscles to increase the leg circulation. Using Electrical Muscle Stimulation (EMS), also known as Neuromuscular Electrical Stimulation (NMES), and Revitive's patented wide-pulse waveform, Revitive Circulation Booster stimulates the leg muscles to pump the calf muscles and increase oxygen-rich blood to the legs and feet.
Revitive has been developed and tested by physiotherapists and cardiovascular surgeons, and is clinically proven to increase circulation in the legs and feet during use.
EMS – Electrical Muscle Stimulation
EMS is a world-renowned drug-free technology that works by delivering electrical pulses that activate nerves in the body, causing muscles to contract and then relax. When EMS is applied to the soles of the feet, this causes leg muscles to contract, activating your calf muscle pump, known as your second heart, to boost oxygen-rich blood flow in your legs and feet. Revitive harnesses the power of drug-free Electrical Muscle Stimulation (EMS) technology which has been used as a medical therapy for almost a century.
Revitive Circulation Booster uses EMS in two ways:
Foot pads: Reaches a broader selection of muscles in your legs and feet to improve lower limb circulation.
Electrode pads: Allows a targeted approach in providing EMS stimulation via Electrode Pads to provide pain relief and strengthen muscles in targeted areas.
TENS – Transcutaneous Electrical Nerve Stimulation
Transcutaneous Electrical Nerve Stimulation (TENS) works by using electrical stimulation to block pain receptors.
Delivered through electrode Body Pads, Revitive Circulation Booster uses TENS therapy to provide immediate, temporary relief from pain for your legs, and for other targeted areas of your body such as your lower back, shoulder or elbow.
Discover how Revitive Circulation Booster works to improve oxygen-rich blood flow in your legs and feet
OxyWave Technology
OxyWave® is our unique Electrical Muscle Stimulation (EMS) technology which stimulates the muscles to increase circulation. Over a decade of development with clinical experts in physical therapy and vascular surgery has resulted in a deep understanding of electrical muscle stimulation and circulation. Revitive's patented and clinically proven OxyWave Technology uses 15 unique waveforms designed to vary the stimulation during a therapy session. This is vital to ensure muscles and nerves do not become accustomed to the stimulus, also known as "muscle habituation" - thereby maximising each therapy session.
How does the IsoRocker work?
When you have reached the correct intensity level, your muscles will begin to contract and relax. This results in ankle-joint movement through our patented IsoRocker, which replicates heel-toe raises without undue pressure to help further improve circulation.
Smart Therapy Technology
Revitive Medic Coach is the only Circulation Booster with App controlled Smart Therapy Technology.

The App will recommend tailored therapy plans based on your particular leg symptoms and will help you stay motivated while tracking your daily and weekly progress.
In addition, the App includes features like Smart Intensity, which will help you reach the right intensity level, and our Advanced Sensor Technology which ensures you get the maximum benefit out of every session.
How to use a Revitive Circulation Booster
Revitive is designed for home use and comes with a remote control, or app control for Medic Coach, for ease of use.
Typical usage is 30-60 minutes, daily. Follow these steps to get started with your Revitive Circulation Booster®.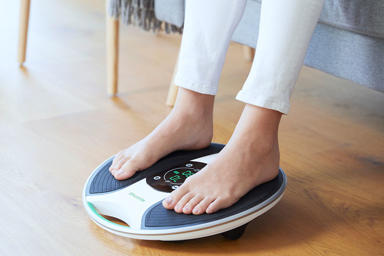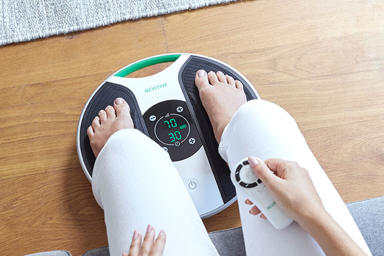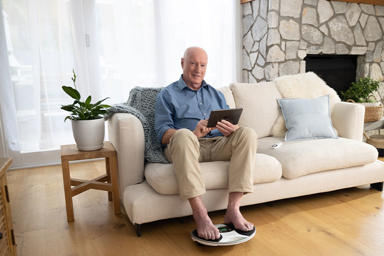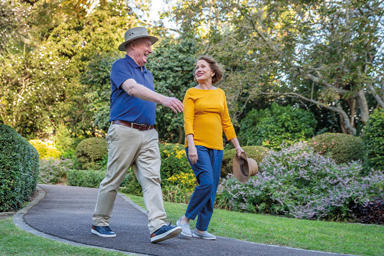 There is a range of Revitive Circulation Booster devices to suit different needs
Free Extended Warranty
Buy direct and receive FREE 3-Year Extended Warranty on all new Revitive Circulation Boosters.
Free National Delivery
Free Delivery on all orders, including Revitive accessories.
60-Day Money Back Trial
If within 60 days of purchase you are not satisfied with your new Revitive Circulation Booster, contact our Customer Service Team for your refund, less $29.95 postage & handling. See Terms and Conditions.
Same-Day Despatch
Orders received by 1pm (AEST) business days will be sent the very same day via Australia Post. Delivery will follow Australia Post standard delivery time frames.
Sign up to our emails for exclusive offers and more.