Revitive Medic Coach
Personalised Therapy for Maximum Leg Pain Relief
Medic Coach is the only Circulation Booster, endorsed by the Australian Physiotherapy Association, with Personalised Therapy Plans, SmartBoost Technology, and our best performing Vigorous Program capable of doubling your leg circulation. Medic Coach could:
Increase oxygen-rich blood flow
Relieve leg aches & pains
Reduce swelling
Reduce cramp
Increase walking distance before pain
$ 449.00
$ 112.25/fortnight with Afterpay
How Revitive Medic Coach helps you
Medic Coach is our best performing Circulation Booster for maximum leg pain relief. Connected to your Smartphone and App controlled, Medic Coach recommends a personalised therapy plan based on your leg symptoms and the impact it has on your life. Over the course of your Therapy Plan you'll stay motivated as Medic Coach tracks your daily and weekly progress and receive weekly awards. SmartBoost Technology is a combination of new patent-pending features:
Hydration sensors built into the foot-pads notify you if your skin hydration levels are too low
Motion sensor in the device coaches you to the optimal intensity level
The Vigorous Program is exclusively available on Medic Coach, our best-performing program capable of doubling the circulation in your legs.
Suitable for persistent leg pain and poor circulation due to:
Diabetic Peripheral Neuropathy
Key Features
Personalised Therapy for Maximum Leg Pain Relief
Personalised Therapy Plans | Vigorous Program | App Control
Keep on track with daily targets, weekly results and award ranking. Control Revitive with your smartphone for seamless and optimal therapy sessions.
Personalised 10-week therapy plans informed by key symptoms
Choose from 4 Programs or upgrade to unlock 3x Knee Programs
Seamless control of your therapy, intensity and session time with convenient controller
Daily tracking against therapy target
Motivating awards to help you finish your plan
Monitors progress of key symptom during therapy
The only Circulation Booster that gets smarter. Through App updates, you'll see new features and functions appearing
Revitive Medic Coach features our unique OxyWave Technology. Over a decade of development with world-renowned clinical experts has resulted in a deep understanding of electrical muscle stimulation and circulation. Using OxyWave Technology, Revitive pumps muscles in the legs and feet to increase oxygen-rich blood flow which could relieve aches and pains in the legs and is clinically proven to actively increase circulation during use.
SmartBoost™ Technology
Vigorous Program
New intensive program delivers up to 2x more blood flow* for drug-free relief of leg problems
Hydration Sensor
Sensors on the foot-pads check hydration levels to help optimise your therapy session
Smart Intensity
A motion sensor in the device coaches you to the optimal intensity level by measuring the rocking movement which occurs once good muscle stimulation is achieved
Personalised Therapy
Create personalised therapy plans based on your leg symptoms and the severity of your symptoms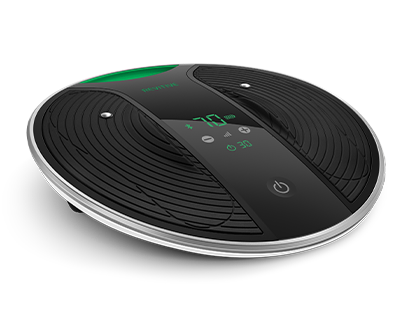 *Projected based on average in 30 healthy people during 30 min use in Actegy funded study
IsoRocker
Patented system replicates heel-toe raises with greater range of movement
Dual Mode
Combines EMS & TENS technologies for full body pain management
Cordless
Rechargeable Li-Ion battery with 70% more battery life
Soft Touch Pads™
Over-sized soft, silicone foot-pads for superior comfort
Simple to get started and use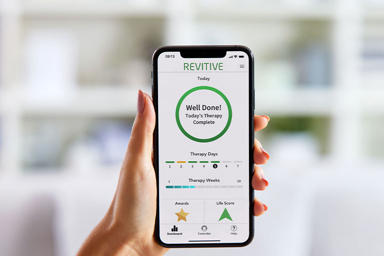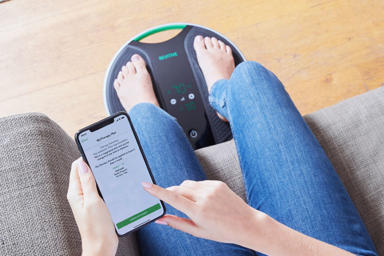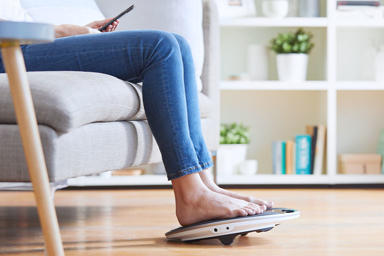 Who cannot use Revitive?
Do not use if:
You are fitted with an electronic implanted device such as a heart pacemaker or Automatic Implantable Cardioverter Defibrillator (AICD)
You are being treated for, or have the symptoms of an existing Deep Vein Thrombosis (DVT)
You are pregnant
Free Extended Warranty
Buy direct and receive FREE 3-Year Extended Warranty on all new Revitive Circulation Boosters.
Free National Delivery
Free Delivery on all orders, including Revitive accessories.
60-Day Money Back Trial
If within 60 days of purchase you are not satisfied with your new Revitive Circulation Booster, contact our Customer Service Team for your refund, less $29.95 postage & handling. See Terms and Conditions.
Same-Day Despatch
Orders received by 1pm (AEST) business days will be sent the very same day via Australia Post. Delivery will follow Australia Posts standard delivery timeframes.
Sign up to our emails for exclusive offers and more.