Is Revitive right for me?
If you struggle with pain in your knees, are prone to achy-feeling legs or swollen feet and ankles, then Revitive may be for you!
Save £ 50.00
|
RRP £ 379.96
£ 329.96
Only £ 274.97 with VAT Relief
£ 82.49/month, choose 4 interest free easy payments at checkout
Shop Autumn Sale Bundles
Shop Autumn Sale Bundles
Revitive can help
Tested in clinical trials by Imperial College London, this easy-to-use device works with your body to stimulate calf muscles - this increases blood flow and the delivery of essential nutrients and oxygen, helping to relieve achy-feeling legs & feet and reduce swelling during use.
Thanks to the thigh pads, Medic Knee also helps strengthen your tight muscles that help stabilize the knees.
Medic Knee is indicated to:
Relieve persistent, leg aches & pains
Reduce swelling in the legs, feet & ankles
Do you have a diagnosed medical condition?
Thousands of our users have saved 20% on their Circulation Booster* by purchasing with our VAT relief option - which could save you up to £58!
Simply tick the VAT relief box in your basket.
*VAT relief is available on the Medic, Knee, and Coach devices only.
Successful Clinical Trials
Medic Knee's key benefits include:
Knee Therapy
Unique Knee Program to Strengthen the muscles in the thigh that supports & stabilise the knee, delivered via extra-large Thigh Pads.
Complete body pain management
Revitive Circulation Booster also comes with TENS body pads, designed to relieve muscle and arthritis pain in other areas, including the back and shoulders†.
Drug-free
Developed by leading physiotherapists and vascular surgeons, Revitive Circulation Booster is drug-free, easy-to-use and can deliver results from just 30 minutes a day!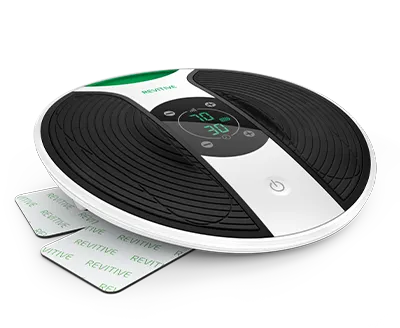 How to use New Medic Knee in 3 simple steps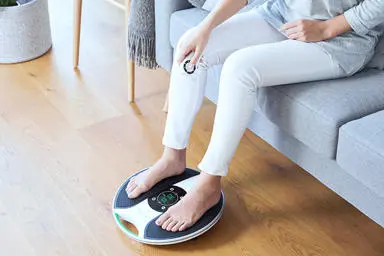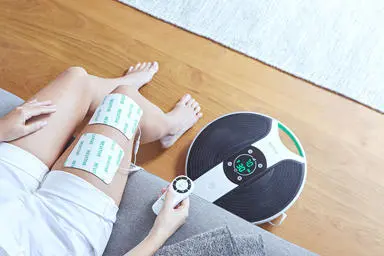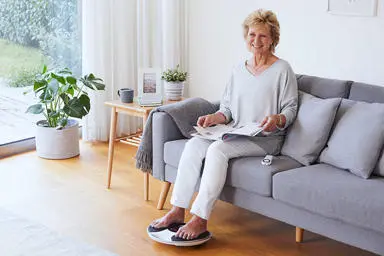 Do not use if:
Fitted with an electronic implanted device such as a heart pacemaker or Automatic Implantable Cardioverter Defibrillator (AICD)
Being treated for, or have the symptoms of an existing Deep Vein Thrombosis (DVT)
Pregnant
†when used alongside pain medication
Save £10 on any Revitive Circulation Booster
Never miss out on exclusive offers, advice & tips to help improve circulation