Medic Knee
Persistent knee problems? Achy-feeling legs & feet?
Revitive Medic Knee is registered for people with knee pain, those with certain medical conditions including Osteoarthritis and Diabetes, as well as suitable for people with foot & leg problems due to poor circulation.
Medic Knee is a drug-free clinically proven medical device indicated to:
Reduce knee pain & discomforting legs, feet & ankles
Strengthen thigh muscles that help support & stabilize the knee
Reduce swelling in the legs, feet & ankles during use
Increase walking distance before pain for people with poor circulation
Improve blood circulation in legs & feet
Save £ 50.00
|
RRP £ 379.96
£ 329.96
£ 274.97 with VAT Relief
£ 82.49/month, choose 4 interest free easy payments at checkout
90 Day Money-Back Guarantee
How does it work
Our devices use Electrical Muscle Stimulation (EMS) to improve circulation, helping to drive nutrient-rich, oxygenated blood to the legs and feet - this, in turn, can help relieve achy-feeling legs as well as reducing swelling in the feet & ankles during use.
How to use New Medic Knee in 3 simple steps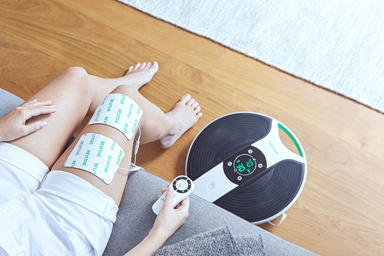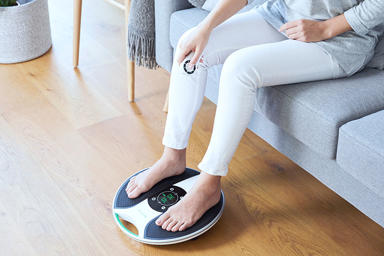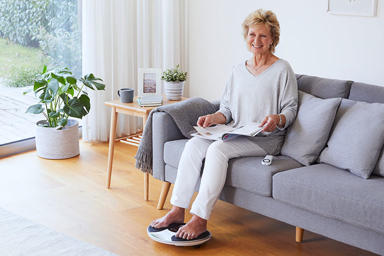 Who cannot use Revitive?
Do not use if:
Fitted with an electronic implanted device such as a heart pacemaker or Automatic Implantable Cardioverter Defibrillator (AICD)
Being treated for, or have the symptoms of an existing Deep Vein Thrombosis (DVT)
Pregnant
90 Day Money-Back Guarantee
Try Revitive at home for 90 days. The Home-Trial is exclusively available when you buy directly from Revitive.
VAT Relief
If you suffer from a long-term health condition you may be able to claim back VAT. Simply select this option in the shopping basket to get 20% off your purchase. Not available on 4-easy payments. Find out more
Free Delivery
There's free standard delivery on the purchase of any Revitive Circulation Booster (minimum purchase £50).
Free Extended Warranty
Buy directly from us and receive a FREE 3-Year Extended Warranty across any Revitive Circulation Booster.*
We would love to keep in touch
Sign up for our emails and we'll keep you updated with our regular offers.