Revitive Circulation Booster works by contracting and relaxing your lower leg muscles to increase the leg circulation. Using Electrical Muscle Stimulation (EMS), also known as Neuromuscular Electrical Stimulation (NMES), and Revitive's patented wide-pulse waveform, Revitive Circulation Booster stimulates the leg muscles to pump the calf muscles and increase oxygen-rich blood to the legs and feet.
Revitive has been developed and tested by physiotherapists and cardiovascular surgeons, and is clinically proven to increase circulation in the legs and feet during use.
Revitive works in 4 simple steps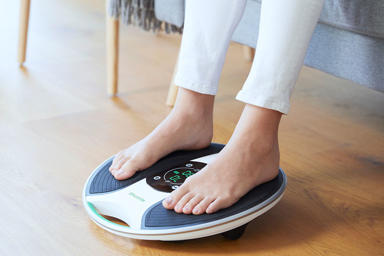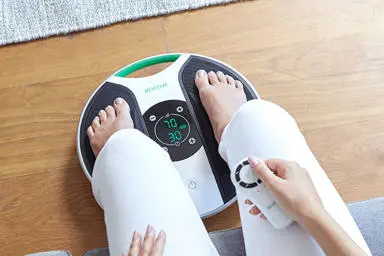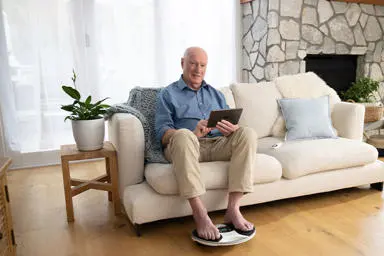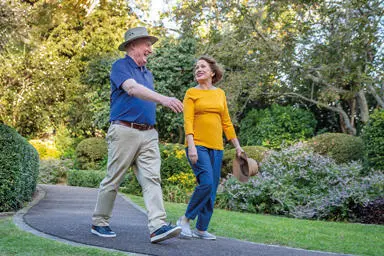 What is Revitive designed to do?
Alleviate discomfort in the lower legs
Increasing blood flow may reduce the discomfort you feel in your legs and feet - helping you to keep active and enjoy life.
Reduce swollen feet & ankles
Improved circulation reduces the swelling in feet & ankles. Reducing the swelling can in turn relieve the pain that swelling causes.
Increase lower leg circulation
Revitive uses EMS technology which contracts the leg muscles and boosts the blood flow to the feet and legs. As tested by leading UK universities.
I have been using the circulation booster for many years. I upgraded to the latest version and am pleased to report that it is better than ever. The new design is a great improvement on what was an already great product. I highly recommend it.
Donald, Victoria Point
Sign up to our emails for exclusive offers and more.