Free delivery on all orders over $50
Free delivery on all orders over $50
What is Revitive?
Revitive Circulation Booster has been developed by our team of designers and engineers and has been tested by experts at leading British universities and hospitals.
Revitive actively improves the circulation and increases your blood flow by stimulating the muscles in your legs and feet by using professional strength Electrical Muscle Stimulation (EMS).
Revitive can also help with:
Alleviate aching feet & legs
Increasing blood flow may reduce aches and pains in tired & heavy legs & feet - helping you to keep active and enjoy life.
Reduce swollen feet & ankles
Improving circulation reduces the swelling in feet & ankles, which can in turn also relieve the pain that the swelling is causing.
Actively improve circulation
This activates the foot and leg muscles, helping to pump the blood back towards the heart. This has been proven in clinical trials carried out at leading UK universities.
Which Revitive to choose?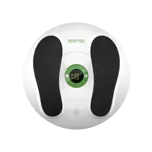 Revitive Essential
With fewer intensity levels, Essential is designed for otherwise healthy people with a relatively inactive or sedentary lifestyle.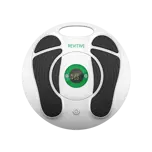 Revitive Medic
Our best-selling & most effective Circulation Booster, Revitive Medic is our latest model, with its Dual Action technology and patented waveforms.
See how Revitive boosts your circulation
Good circulation is vital for good health but age, certain illnesses and even just being less active can all cause circulation problems. Revitive may be able to help you.
Sign up to our mailing list
For free hints, tips & special offers, sign up using your email address