Free delivery on all orders over $50
Free delivery on all orders over $50
Real People. Real Results.
Over 3 million people around the world use the Revitive Circulation Booster to boost their circulation so they can keep doing the things they love.
Watch Revitive users' experiences
Which Revitive to choose?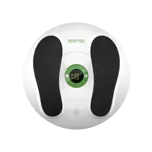 Revitive Essential
With fewer intensity levels, Essential is designed for otherwise healthy people with a relatively inactive or sedentary lifestyle.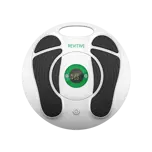 Revitive Medic
Our best-selling & most effective Circulation Booster, Revitive Medic is our latest model, with its Dual Action technology and patented waveforms.
I am type 2 diabetic and always problems with my feet and legs, but since I'm using Revitive it's gotten much better. I have no more restless legs, the feeling in my feet has increased and according to my doctor much better blood circulation. I recommend this product to anyone.
Heinz, Kanata - Diabetes Sufferer
Excellent product! Definitely a noticeable improvement in my feet and legs after use. Seems to improve the numbness and tingling that I contend with on a daily basis.
Nadine, Etobicoke
My circulation and mobility improved. (No more pins and needles and) I can go up and down stairs with ease. I would and have definitely recommended this product.
Annette, Montreal
Sign up to our mailing list
For free hints, tips & special offers, sign up using your email address