FREE delivery & returns until March 2024
FREE delivery & returns until March 2024
How can Revitive help you?
Discover ways Revitive can be the solution for you
Revitive® Circulation Booster® is a drug-free medical device that relieves aches and pains in the legs and feet helping you walk further without your usual pain. Also suitable for people with medical conditions, including Osteoarthritis, Diabetes, Peripheral Arterial Disease (PAD), and Varicose Veins Chronic Venous Insufficiency (CVI). Revitive Circulation Booster is clinically proven to increase circulation during use.
Which Revitive to choose?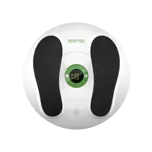 Revitive Essential
With fewer intensity levels, Essential is designed for otherwise healthy people with a relatively inactive or sedentary lifestyle.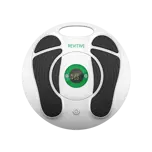 Revitive Medic
Our best-selling & most effective Circulation Booster, Revitive Medic is our latest model, with its Dual Action technology and patented waveforms.
Diabetes
With my diabetes, I use Revitive 30 minutes a day on about a level 80, it gives my feet, calves and legs a good 'workout' and relieves my feet by helping their circulation. I would recommend this product. Once you get used to the feeling and a level you are comfortable with, this can really help.
Mohan, Montreal
Aching legs
Revitive has made quite a big difference to me. I can stay on my feet for much longer, my legs don't hurt anywhere near as much and now my husband uses it too. We are both nearly sixty, I still do quite a bit of netball umpiring and even play a match now and then because my legs and feet don't feel anywhere near as bad as before Revitive.
Sheree, Telford
Leg Pain and Swelling
Since using my machine my lower legs almost feel normal. Prior I experienced aching, pain and numbness in both legs. Much of this has diminished to tolerable levels.
Craig, Grand Falls-Windsor, NL
Sign up to our mailing list
For free hints, tips & special offers, sign up using your email address