Revitive IX
With simpler features, Revitive IX is our older model, more suitable for those with milder symptoms.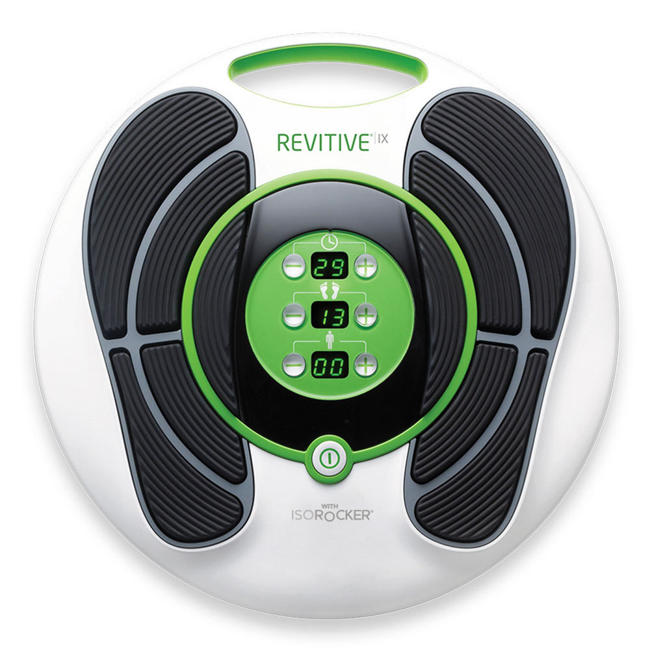 Revitive IX may help:
Actively improves circulation
Relieves pain and cramps
Reduces swelling
Strengthens leg muscles
90 risk-free home trial
Purchase here and if you're not satisfied we'll give you your money back minus collection cost.
Clinically Proven
We continue to undertake clinical trials, to show Revitive's effectiveness in people with a range of medical conditions
Drug-Free Medical Device
Revitive is a medical device which uses clinically-proven Electrical Muscle Stimulation (EMS) to actively improve the circulation in your legs and feet.
Full Customer Support
If you need help with your Revitive Circulation Booster you can call 1-800-732-6962, Mon-Fri 9:00am-5:30pm Eastern with any questions you have.
Revitive IX Circulation Booster
Revitive IX is our innovative device, with its unique IsoRocker, WidePulse waveforms and intensity levels from 1–99. Revitive IX increases blood circulation, reduces swollen feet and ankles and alleviates aches and discomfort.
99 Intensity Levels
With 99 intensity levels Revitive IX is our powerful Circulation Booster. This wide range of intensity levels makes Revitive IX suitable for everyone, including those with poor circulation.
IsoRocker
The unique IsoRocker System gently allows ankle joint movement to replicate heel-toe raises as the leg muscles contract and relax. This rocking action allows exercise of the ankle joint, without placing undue pressure on legs and feet.
15 variable waveforms
Helping to avoid muscle habituation (where muscles start to contract less effectively when repeatedly doing the same thing), Revitive IX has 15 Stimulation Waveforms, each with a different pattern, to ensure the muscles contract more effectively throughout each session.
WidePulse Waveforms
Patent pending WidePulse waveforms, our latest breakthrough in circulation technology which results in a more comfortable stimulation.
How to use Revitive in three simple steps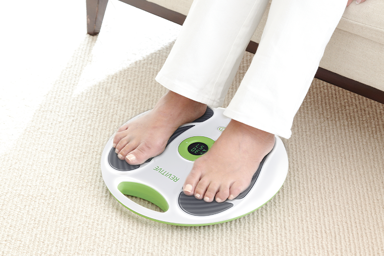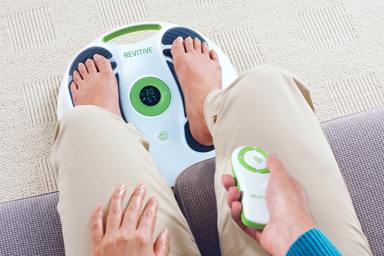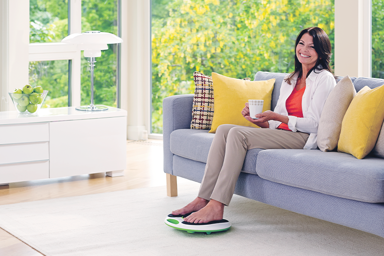 Ever since I have been using Revitive, it has taken the pain in my legs entirely away. I get to sleep through the night every time. It is amazing!
Carol Watt, West Hill, Ontario
I am on my feet all day, and I have problems with my ankles. I tried the product and it has worked wonders. I just sit and watch my favorite shows while I use it, once a day. It feels great, and really helps with the swelling in my ankles.
Lesley Ferguson, Scarborough, Ontario
Easy to use - I had results within the first 2 weeks. My circulation and mobility improved. No more pins and needles and I can go up and down stairs with ease. I would and have definitely recommended this product.
Annette, Montreal
Sign up to our mailing list
For free hints, tips & special offers, sign up using your email address