Free delivery on all orders over $50
Free delivery on all orders over $50
Revitive Electrode Body Pads
For use with all models of Revitive and Circulation Booster.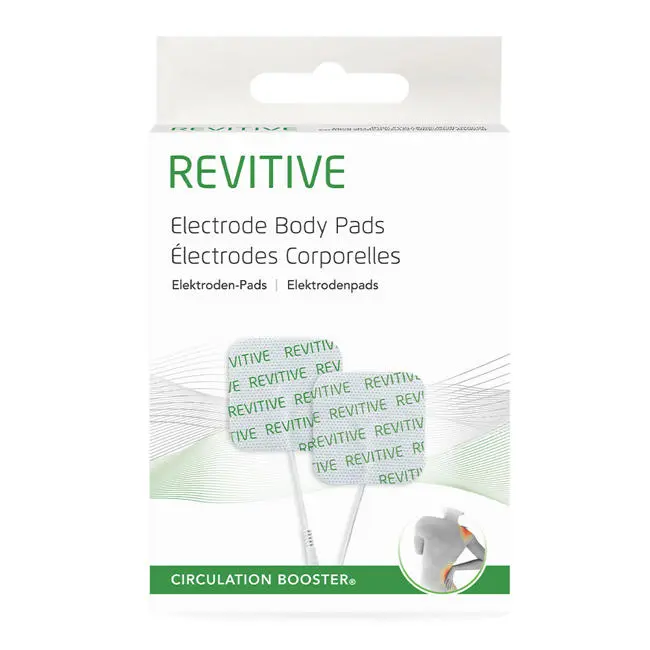 Replacement Revitive Body Pads can be used with Revitive IX, CX & LV.
When used with Revitive, the Body Pads apply Electrical Muscle Stimulation (EMS) to stimulate the nerve endings causing the muscles to gently contract. The pads allow targeting of specific areas of the body, such as lower back, upper back, knees, thighs & arms.
Reusable up to 20 – 30 applications
Easy to apply
Can also be used with the Original Circulation Booster v3
Sign up to our mailing list
For free hints, tips & special offers, sign up using your email address