Revitive Medic 2019 Edition
Relieve lower leg aches and foot pains
Trusted by over 2 million people worldwide. The Medic Circulation Booster, winner of the Red-dot design awards, has patented electrical muscle stimulation for superior performance.
FDA-cleared to relieve leg aches and pains caused by strain from exercise or everyday activities. Clinically proven to actively increase circulation during use.
✓ 1 Free Set of Body Pads
Relieves aches and pains in legs and feet
Actively improve circulation
Improve leg muscle strength & endurance
1 pair of electrode body pads
2 years warranty
FSA/HSA eligible: Purchase using an FSA or HSA account (please confirm coverage with your insurance provider)
$ 329.00
or $ 82.25/month interest-free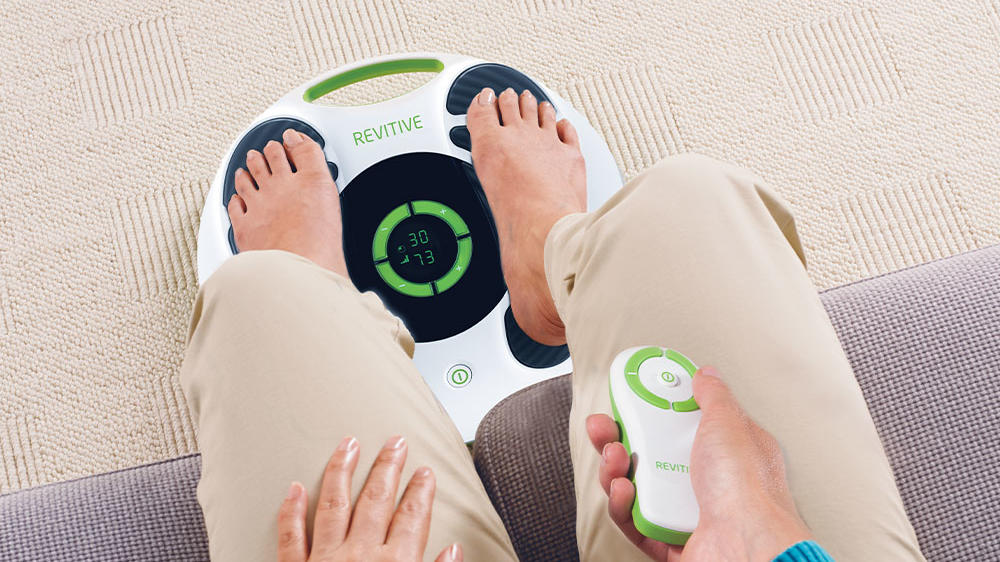 Alleviate aching legs and feet
Age, a sedentary lifestyle or medical conditions, like high blood pressure or high cholesterol, can affect the blood flow in your legs and feet. The result: poor circulation and aches and pains that impact everyday life.
Revitive Medic Circulation Booster® gets oxygen-rich blood flowing into your legs and feet, and relieves aches and pains.
Clinically Proven to Increase Circulation
FDA-Cleared Medical Device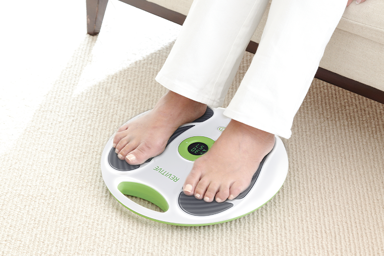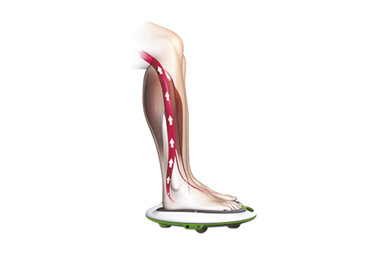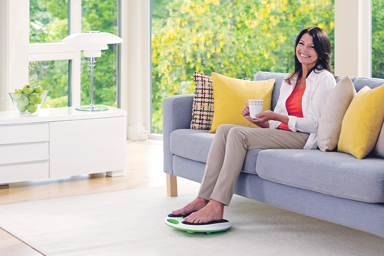 Clinically Proven Technology
Intensity Level
With 99 intensity levels, Medic is powerful enough to stimulate muscles of even the toughest legs & feet.
Patented Wide Pulse Waveforms
Combines targeted muscle activation with specific relaxation periods for more effective and more comfortable muscle stimulation.
Patented Advanced 20˚ IsoRocker
A patented system that allows maximum ankle joint movement and feet to rock automatically during the muscle stimulation, replicating heel toe exercises.
Cordless Convenience
Built-in rechargeable battery means no power cords to trip over and has 7 days run-time.
Adjustable Timer
We recommend 30 to 60 minutes of REVITIVE every day. With the adjustable timer and auto-shut off, choose the therapy duration that best suits you. For example, 3x20min, 2x30min or 1x60min session per day.
15 Stimulation Waveforms
Each with its own unique pattern to ensure your muscles are stimulated in the optimum way, throughout each treatment session.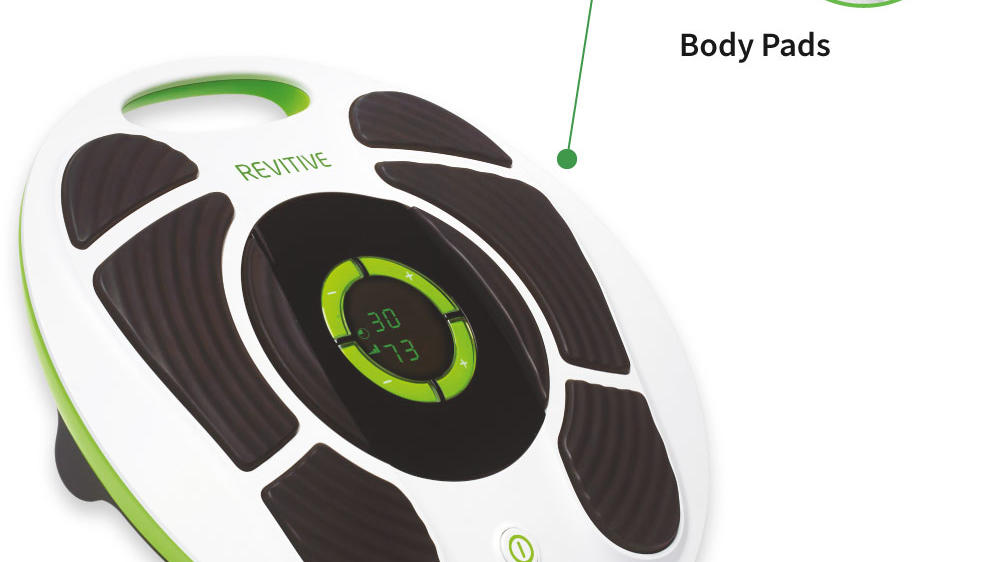 Treat Body Aches & Pains too!
Revitive comes with a pair of re-usable Body Pads to target and relieve back, shoulder or knee pain.
Changing millions of lives
" I was on pain pills prescribed by my doctor for my feet, and quit using them because they just didn't work. I started using the Revitive and it's made a grand improvement."
Ronald, Wisconsin
"I think Revitive works really well for me, I couldn't do without it. I was so pleased with it! I would give it a 10 out of 10."
Lawrence, Mississippi
"Both my husband and I have enjoyed using this machine. It helped with circulation problems and stiffness in both legs and hips. It is easy to use and does exactly what we got it for. I highly recommend it."
Shirley, Texas
Now you can't keep me out of my garden! I love this machine because it really helps me walk better and I use it faithfully because I have such poor circulation. Now you can't keep me out of my garden!
Gloria, Chicago IL
Who cannot use Revitive?
Revitive Circulation Booster should not be used if you have a cardiac pacemaker, implanted defibrillator, or other implanted electronic device (because this may cause electric shock, burns, electrical interference, or death), being treated for, or have the symptoms of, an existing Deep Vein Thrombosis ("DVT") or are pregnant. Always read the label. Use only as directed.
Our promise - feel better in 6-8 weeks
Start your 60 Day Home Trial
After 6-8 weeks of daily use, you will experience significant relief from your aches & pains. Order now and get moving again!
Free Shipping
We always give you free and fast ground shipping to anywhere in the continental US.
Join our mailing list
Sign up to our emails for exclusive offers and more.